The color and type of roofing material which you choose to protect your home have a big impact on its overall appearance. Choose the wrong style or color, and your roof could end up standing out like a sore thumb.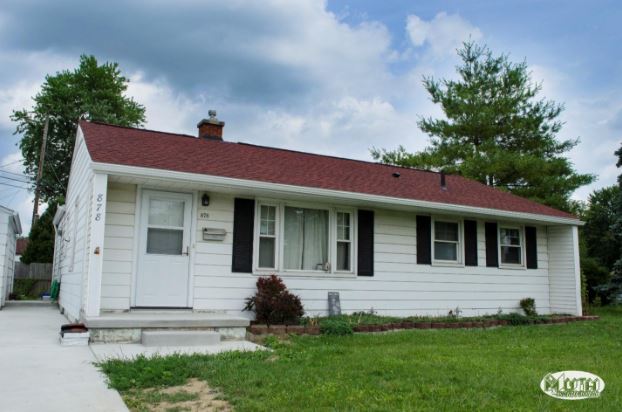 A variety of different factors must be taken into consideration when selecting a roof, such as the color of existing trim and cladding, the architectural features of your home, its location and surroundings, and the color and style of other roofs in the neighborhood. Keep these details in mind when choosing your roof, and you'll be able to find the perfect shingle color to complement your home.
Existing Colors & Exterior Features
The color of your roof should coordinate well with the current color of your home, as well as exterior features such as trim and shutters, but perfectly matching your roof to your home should be avoided. Take into account the tones and shades of siding, brick and stone when choosing your color. Brick is pretty forgiving, and most brick colors will go well with brown and well as gray or black roofing. Brown roofs are a good complement to warm stone colors such as browns, creams, oranges and tans, as well as warm or muted siding colors. Choose a black or gray roof if you have cool stone and siding colors, such as off-white, blues and grays. A dark roof will also help set off fresh colors and trim that is off-white (not beige), dark gray or black.
Style & Architecture
When choosing your roofing material, it's important to look at the architecture of your home. It wouldn't do to put standard asphalt shingles on a Spanish or Mediterranean-style home, for example, or to use expensive slate shingles on a simple ranch-style house. Before committing to a certain color, take a moment to determine the architectural style of your home, then do a little research on the best color and type of shingle for that particular style.
Environmental Influences
Keep in mind that a dark roof is going to absorb more sunlight. If you already live in a warm climate, you may want to think twice about installing a dark roof. On the other hand, if you live in the northern U.S., a dark roof may be just what you need. Another aspect to think about is the natural features surrounding your home. If you live in a dry region, you may want to use a neutral, earthy tone to help your home blend in with its surroundings. Have a lot of trees? Perhaps choose a gray roof with green undertones and shutters in a darker shade of green.
Get Help From the Pros
GAF offers many designer shingles and colors you can use to add personality and visual appeal to your home. Check out some of these beautiful designer shingle options! If you're still up in the air about which shingle color would be best for your roof, or you need help choosing the right gutters to go along with it, give Muth & Company a call at (614) 682-3060 and talk to one of our knowledgeable product specialists.