Home energy costs eat up a large part of a homeowner's budget every month, especially in the winter. As part of Energy Action Month, Muth and Company Roofing would like to share some quick and easy tips that will help you save energy (and money) in your home this season.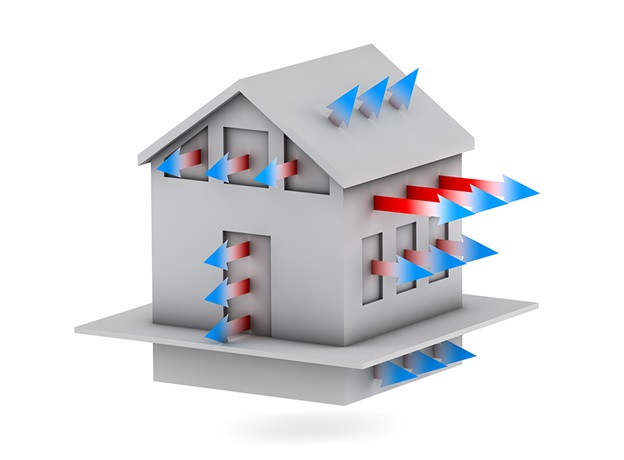 Unplug appliances and equipment when not in use. Even when equipment and appliances are not on, they continue to drain small amounts of energy through the outlet. Be sure to unplug your toaster, blender, cell phone charger, etc, when not in use.
Install a programmable thermostat. Save yourself the trouble of having to constantly adjust heat levels by installing a programmable thermostat. This allows you to set temperatures to correspond to your schedule. For example, you can keep it at a lower temperature at night, and set it to start warming up the house just before you get up in the morning.
Fix leaky windows. Leaky windows account for 25% of energy lost in the average home. Combat this by covering leaky windows with film, filling in cracks with caulk and replacing weatherstripping. If you can afford it, consider investing in more energy-efficient windows.
Insulate the water heater and hot water pipes. If your water heater doesn't have an insulating blanket, pick one up from your local hardware store. Insulate your hot water pipes as well to help prevent further heat loss. With water heating accounting for 14-25% of the energy used in your home, every little bit helps!
Check your attic insulation. If your heating and air conditioning bills are unusually high, it's possible that your attic hasn't been adequately insulated. If it has been five years or more since you checked on your insulation, have an expert Columbus roofer from Muth and Company do an energy efficiency inspection of your attic. This costs just $89, and afterward you will be provided with a detailed inspection report which includes recommendations for the type of insulation that will work best for your area. In addition, if repairs or new insulation are needed, you will be able to apply the $89 fee to any attic-related work we do for you within 30 days after your inspection.
If you are due for an attic energy inspection or an annual inspection of roofing in Delaware, OH, or surrounding areas, give us a call today at (614) 682-3060 to set up an appointment. Celebrate Energy Action Month by taking action to start saving money and energy!